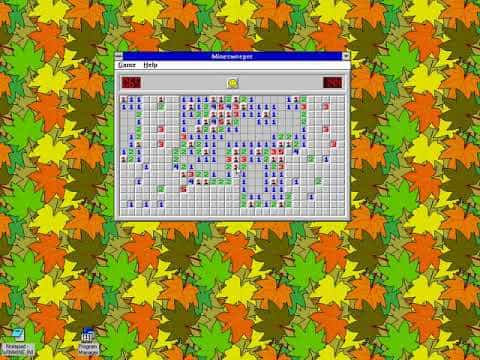 TL;DR. this is my story with Microsoft Windows, from 3.1 to 7.
Many years after my mom bought me my first PC, I realized the Windows 3.1 installed by the vendor was a cracked copy, or pirate copy if you will. But Windows 3.1 was really amazing, and I liked it a lot. There were some much innovations in the UI and the Minesweeper game was completely next level. I played a lot Minesweeper and compared scores with friends, so much fun, not to mention that strengthened my ability to reason.
Then, after I got a job and saved some money, I decided to buy my own copy of Windows. It's Windows XP at that time. Again, Windows XP was just amazing: Everything in XP was smoother, including the Minesweeper. At a software store in Beijing I saw 2 kinds of packaging, the simple OEM box and the beautiful retail box, of course the beautiful one was more expensive. Predictably I chose the cheaper OEM copy of Windows XP.
I was really happy when I started to install my own copy of Windows XP immediately after I got home, especially the part I looked up and enter the CD key — it's unique and it only belongs to me! Then with internet connection the copy was activated, which means, the CD key has been registered with my PC's hardware details. So good luck even if my roommate tries to use my XP disc and CD key to install on his PC.
So far so good. A few years later I saved enough money for upgrading my PC to Pentium 4(a quite hot one then, literally). After everything was plugged in properly, I turned on my shiny new Pentium 4 PC and started to install Windows XP. To my surprise, I couldn't activate my copy of Windows XP because it thought I tried to activate it on the other PC. To be fair, it was the other PC technically, the CPU and motherboard are all new.
But it's my only PC(I sold my old gear online) and I intended to use it. So I called Microsoft support hotline, and I didn't like the answer: The OEM copy of Windows can only be activated once. Without the previous CPU and motherboard I was no longer the legitimate owner of my Windows XP OEM copy. Cool, lessons learned! I would only buy retail version from the day onwards, and with retail version I could deactivate it from my old PC and activate it on the new PC. Problem solved!
Years later, yes years later, I finally decided to upgrade my Windows XP retail version to Windows 7 retail version. I didn't know what happened to Windows Vista but it wasn't cool so I waited for a long time for the next Windows and even migrated to Australia in the mean while. Until I saw Windows 7, which had that kind of good Windows quality, same went for Windows XP and 3.1.
Then I carefully deactivated my Windows XP retail version and reinstalled my PC with Windows 7 retail version of course, everything was awesome again. Looking at my decade old Windows XP retail CD I decided to sell it on eBay. And to my surprise eBay promptly took down my Windows XP retail CD's listing, the reason was, I only remembered vaguely, I as an individual was not entitled to resell Microsoft products.
That was just the 2nd strike but later that night I gifted my Windows 7 retail CD to a friend and started to use Linux at home.
Fast forward, Windows 10 was released and it actually has Linux as its component call WSL. I felt that I have cut the middle man out as I use Linux directly 🙂